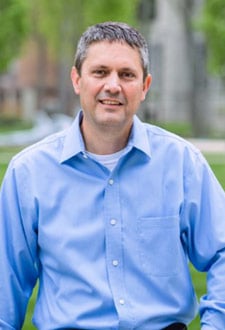 Gregg Owens
Vice President, Technology
Gregg brings an expertise in managing the software development process while using agile methods. Gregg believes in close collaboration between teams, face-to-face communication and frequent delivery of code in order to avoid "requirements churn." Gregg is driven by creating products that exceed the identified vision and goals and when the ultimate judge of value is met; our customers agree!
Gregg joined the management team in 2006 and is responsible for overall product research, development, and quality assurance for the company's current products and software initiatives.
Gregg brings 18 years of experience managing software development activities through all phases of the product life cycle. Prior to Matrix Solutions, he was the Director of Application Development for Acceris Solutions, formerly Westinghouse Communications, where he led the development of large-scale systems in support of telecommunications business processes. During his tenure, Gregg was responsible for creating revenue assurance initiatives through the design and implementation of software to increase the efficiency of internal activities. Prior to this assignment, Gregg worked at AT&T Bell Laboratories in Holmdel, NJ performing object-oriented modeling of infrastructure network performance.
Gregg has a Masters and Bachelors degree in Computer Science from the University of Pittsburgh.
"Change Is Not A Threat, It's An Opportunity. Survival Is Not The Goal, Transformative Success Is."
— Seth Godin