Advancing the media ad sales ecosystem through automation, convergence, and inclusion
The Media Ad Sales Council (MASC) is a newly formed group founded by Matrix, comprised of thought leaders from across the media industry and representing different verticals and viewpoints, that will aid advancing the media ad sales ecosystem through automation, convergence, and inclusion.
MASC will focus on identifying outcomes and workflows that will advance how television will be bought and sold within the next three years. More specifically the group will examine the standard of measurement for all advertising, pinpoint manual buy-sell transactions that can be automated and explore the development of a next-gen independent rep firm platform.
'Why MASC' Member Profile Series
Listen in as Media Ad Sales Council (MASC) members discuss the value that MASC delivers to the industry along with the visions and goals that the group works consistently towards.
MASC Point of View (POV) Publications
MediaVillage | June 6, 2022
Streaming and What It Means to the Business
No longer an industry novelty, streaming is unlocking new opportunities and recasting business models faster than you can grab your remote and settle in for a good binge. As a conduit for video delivery -- as opposed to a content offering in itself -- streaming enables different possibilities for different sectors of the business... More>
Cynopsis | January 9, 2022
Modernizing the Media Sales Force
Never has the adage "Don't look back, you're not going that way" been more relevant than as it relates to today's media sales realm. Faced with a shifting business paradigm, a rapidly transforming workforce, and ever-present technology evolutions, media sales executives have little time to lament days gone by as they set their sights on evolving to ensure success today, and tomorrow... More>
TV NewsCheck | May 21, 2021
The Media Industry Needs A New Task Force For Ad Transformation
The Media Ad Sales Council calls for an industry task force with representatives from both the buy and sell sides and chaired by a neutral party to align on the rapid advancement of new generation ad tech solutions... More>
Matrix's Media Ad Sales Summit Candid Conversation | April 2021
Automating the Media Marketplace
In this Candid Conversation, industry leaders from the Media Ad Sales Council (MASC) 'talk shop' in the terms of automating the buying and selling of ad inventory across multi-platforms. The conversation included discussion on the future of makegoods, adopting a standard unit of measure, and the tech stack's role in reducing the friction in the supply chain... More>
Cynopsis Measurement & Data Virtual Conference | June 2021
Using Standard Units of Measurement to Pave the Way to Convergence
Moderated by Matrix CEO, Mark Gorman, alongside panelists Susie Meehan (MASC member & VP, Advanced Advertising & Operations, AMC Networks) and Kevin Stuart (VP, Research, Hearst), this discussion was centered around establishing a level playing field for convergence, and how we as a media advertising industry must deploy a standard unit of measurement across revenue platforms... More>


Michael Barbetta
Senior Director,
Revenue & Strategy

Becky Meyer
SVP, National Sales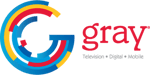 Al Lustgarten
SVP, Technology and Information Services

Melanie Webb
Vice President, Sales Operations

Jennifer Scilabro
SVP Sales Enablement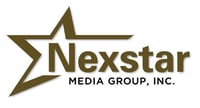 Joe Lampert
Senior Program Manager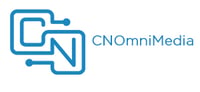 Peter Jones
Head of Local Sales/
Director, Strategic Partnerships

Michael Spiesman
VP, Sales & Marketing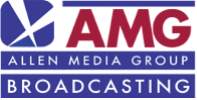 MASC will publish position papers, formulated by the group, that identify opportunity and action for moving key deliverables forward that can greatly impact and evolve the way the industry buys and sells television. The group, which meets monthly, will extend viewpoints to be both representative of and beneficial to the entire media advertising ecosystem. Where applicable, members of the group will participate in speaking opportunities and panel discussions relevant to the group's efforts and progress.
Focused on the key industry theme of how television will be bought and sold in the next three years, MASC will further delve into three underlying areas of focus that have the ability to affect positive change and outcomes.
Automating the Buy/Sell Manual Transactions and Processes

Standard of Measurement


Develop Next-Gen Independent Rep Firm Platform
Should you have questions or want to discuss how the Media Ad Sales Council is working to advance the media ad sales ecosystem through automation, convergence, and inclusion please give us a shout at MASC@matrixformedia.com.
Subscribe to MASC Updates: