Join us in Executing the

2020 Media Ad Sales


Vision for the Future!

4th annual Media Ad Sales Summit, happening January 22-24, 2020 in Miami Beach, FL

This Summit shines a light on the often under-served area of advertising sales! We will be bringing together industry leaders, experts, and those who touch sales on a daily basis – to not only discuss the ins and outs of optimizing media ad sales, but to move the needle in advancing how we buy and sell media. Network with industry leaders Join the convergence conversation Discover new ways to automate ad buy/sell process Gain advanced insights
SNAPSHOT OF WHO WILL BE THERE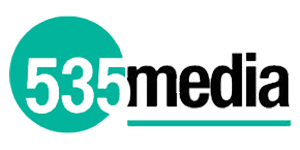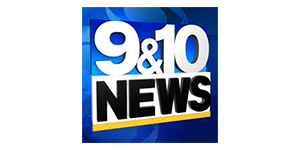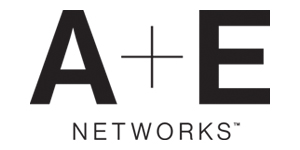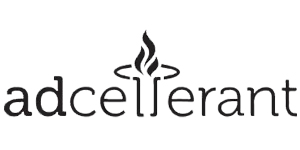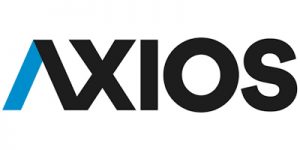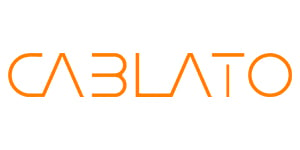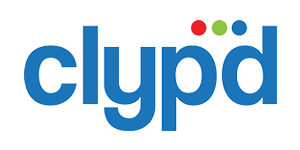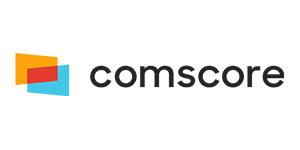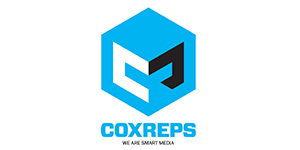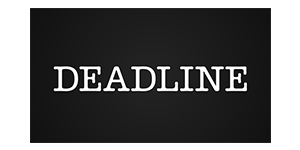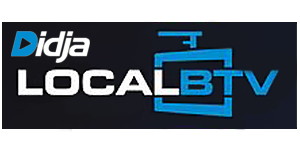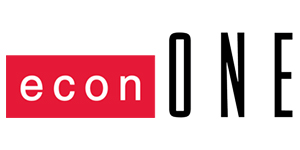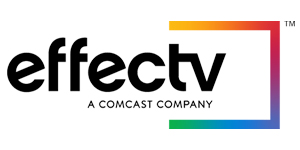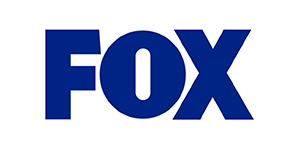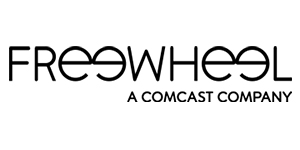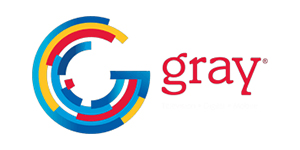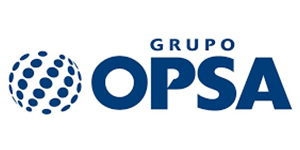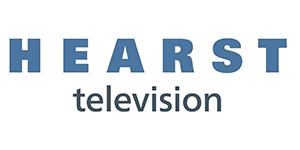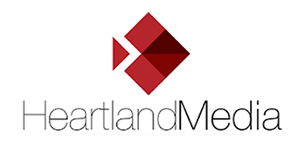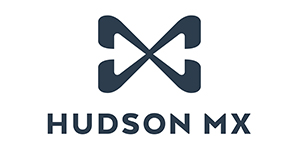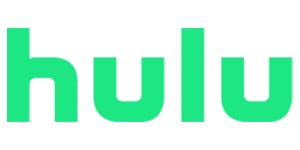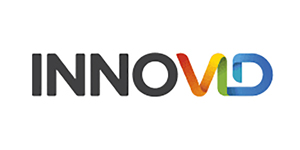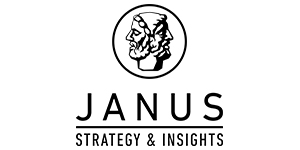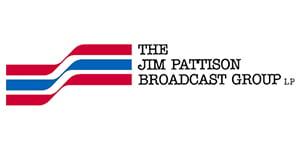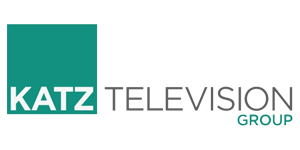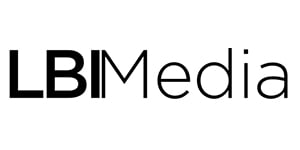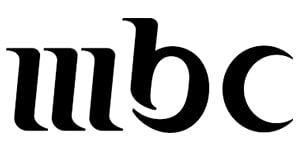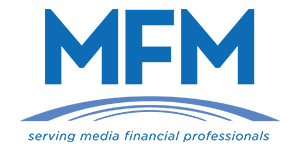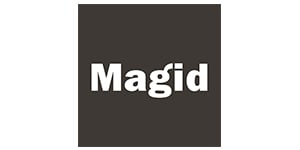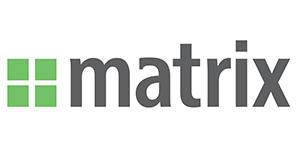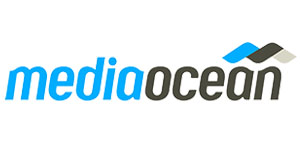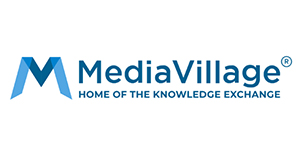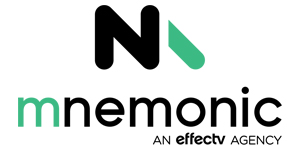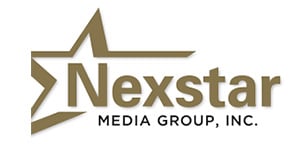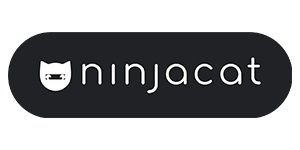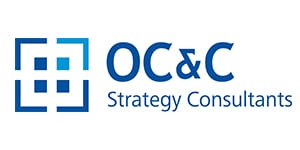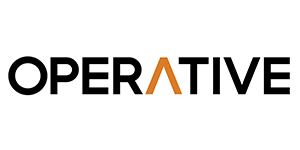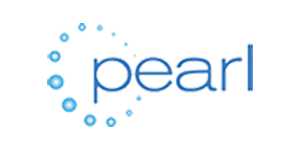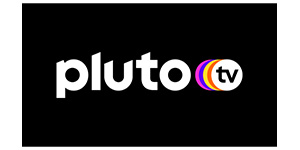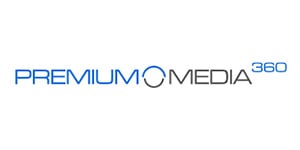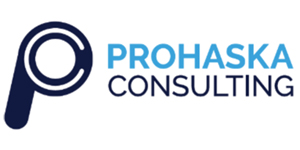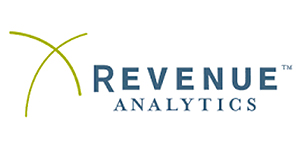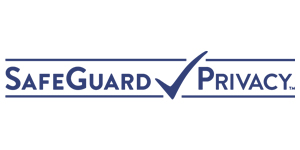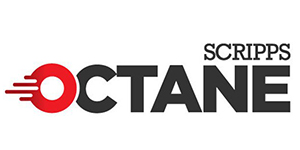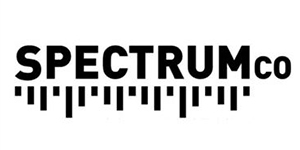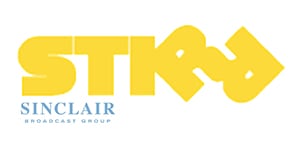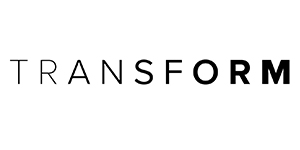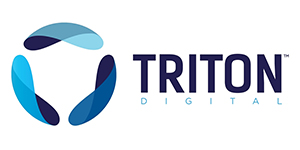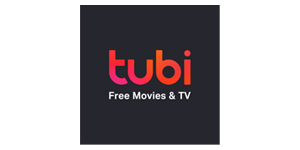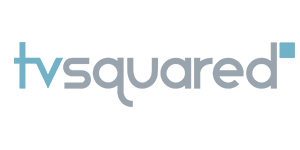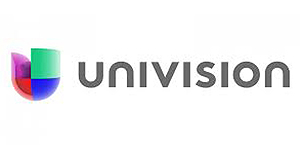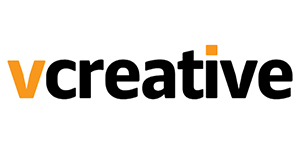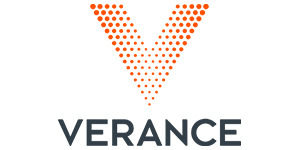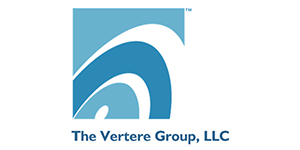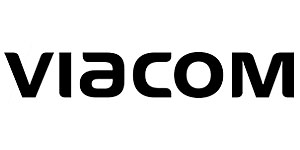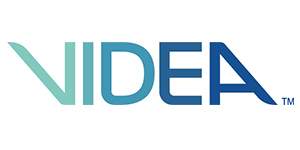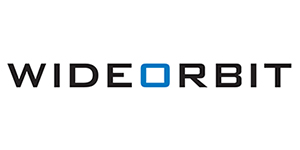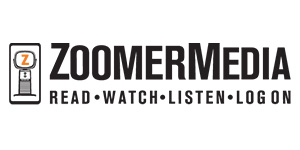 What can you expect?
Take a peek at a few of the highlights from last year, including:
High-impact sessions

Candid conversations

Industry leading speakers

Networking opportunities

Breathtaking venue

… and a splash of fun!
AGENDA AT-A-GLANCE
:: Wednesday January 22, 2020 ::
5:00 PM Welcome Cocktail Reception / Registration
:: Thursday January 23, 2020 ::
8:00 AM Breakfast / Registration
9:10 AM Welcome Remarks
Mark Gorman, CEO, Matrix Solutions
Brenda Hetrick, CRO, Matrix Solutions
9:20 AM Opening Keynote Presentation/Interview
We kick off the Summit with an up-to-date, "big-picture" discussion; whereby Tim Hanlon (President, Vertere Group) will interview renowned media industry analyst, Jack Myers (the Myers Report and Media Village) to gain deeper understanding to the vibrant today and dynamic tomorrow of media and marketing in the decade ahead.
Tim Hanlon, CEO, The Vertere Group – Interviewer
Jack Myers, Founder & CEO, Media Village – Presenter
10:10 AM State of the Industry
The Summit then moves to a brief look at what's ahead for the future of media ad sales: How are technologies, consolidation, and new revenue streams impacting the way we buy and sell media today, next year, and beyond.
Mark Gorman, CEO, Matrix Solutions – Presenter
10:25 AM Networking Break
10:40 AM Panel: Ad Sales/Buying: Automation + Programmatic
The TV industry's march towards automating ad buying/selling processes and improving transactional efficiencies is well underway – fueled by an increasingly complicated and sophisticated set of digitally-infused workflows – and the promise of breakthrough technologies like AI and blockchain. Just how quickly and advantageously depends on who you ask – as this panel will debate.
Adam Gotlieb, CTO, Matrix Solutions – Moderator
Doug Hurd, Co-Founder & EVP, Business Development, clypd – Panelist
John Rosso, President, Market Development, Triton Digital – Panelist
Jay Stevens, President, Hudson MX – Panelist
11:10 AM Panel: Round-Robin Case Studies
Videa: Integration Consistency to Increase the Value in the TV Ad-Tech Community
Videa believes in a platform agnostic future and helps lead the industry by delivering an open source option that will ultimately make it easier for dollars to flow through to local TV with consistent technical standards that enable innovation and interoperability. This spirited conversation will discuss bringing the TV ad tech community together to benefit both buyers & sellers.
Archie Gianunzio, VP Sales and Marketing, Videa – Presenter
Hesham Starkey, Director of Research Engineering, Videa – Presenter
Centriply: TV Attribution is Happening in Linear TV
This case study will discuss how the impact of TV can be tracked to impression delivery by zip, county, or household.
Rich Kaufman, VP, Business Development, Centriply – Presenter
11:30 AM Panel: Ad Sales/Buying: Data-Enabled + Targeting
A growing array of data from third-party and marketer-proprietary sources is pushing both advertisers and TV/video content providers to improve the ad value equation through more precise marketing target segments – far beyond traditional ratings or demographic reach metrics. This panel will explore how both sides of the ad-buy sell equation are programmatically reinventing their operations for more data-driven value propositions and results.
Scott Bender, Partner, Global Head, Publisher Strategy, Prohaska Consulting – Moderator
Jason DeMarco, VP, Programmatic and Audience Solutions, A + E Networks – Panelist
Justin Dobies, Sr. Director Audience Sales and Automation, Fox Corporations – Panelist
Melanie Hamilton, VP, National Sales, Effectv – Panelist
Fraser Woollard, VP, Global Business Development, MediaOcean – Panelist
12:00 PM Networking Lunch
1:00 PM Keynote Conversation: Broadcast TV's Present and Future
Dade Hayes, Finance Editor, Deadline – Interviewer
Al Lustgarten, VP, Technology & Information Services, Hearst Television – Interviewee
Greg McCastle, SVP, Sales Strategy and Development, Gray Television – Interviewee
1:35 PM Panel: The Creative "Last Mile"
Much of the technological innovation in TV/video advertising to date has centered around improvements in areas such as programmatic buying/selling efficiencies and data-enabled targeting – but is the "last mile" of creative execution ready to take full advantage of dynamically-served data-driven targeting environments?
Joe Alesi, Executive Creative Director, Mnemonic – an Effectv agency – Moderator
Tal Chalozin, CTO & Co-Founder, Innovid – Panelist
Jinny Laderer, CEO & Founder, vCreative – Panelist
Adrian Pearmund, Co-Founder/CEO, Cablato – Panelist
2:10 PM Round-Robin Case Studies
AdCellerant: Device ID: Actualizing ROI on Location Data
The Device ID platform can be enterprised to accomplish next-level audience targeting and leveraged to establish advanced analytics and ROI based on how many mobile devices are entering advertiser's brick-and-mortar locations.
Jonathan Muzio, Chief Business Development Officer, AdCellerant – Presenter
Matrix: Benefits of Sharing Sales Successes
Sharing sales successes and the methods utilized to achieve them, helps everyone win. This session shines a light on those who have brought their wins to light to help others benefit from their tactics so that more people can make more sales by working faster and more efficiently.
Todd Kettering, VP, Success Management & Client Services, Matrix Solutions – Presenter
2:30 PM Panel: Media Measurement/ROI
The old adage from the world of advertising is newly (and acutely) relevant as marketers, content creators and media distribution platforms grapple with a myriad of consumer options and behaviors that belie traditional forms of measurement. How does media's industrial complex evolve to ensure profitable success in the years ahead?
Howard Shimmel, President, Janus Strategy & Insights – Moderator
Jill Josephson, Director, Media Partnerships, Transform – Panelist
Jo Kinsella, CRO/EVP, TVSquared – Panelist
Steve Walsh, EVP, Commercial, Comscore – Panelist
Julian Zilberbrand, EVP, Advanced Media, ViacomCBS – Panelist
3:00 PM Networking Break
3:15 – 4:55 PM Ad Category Spotlights
We close out the Summit's first day with deep dives into some of the key ad categories that directionally drive media economics – both now and into the future. Practitioners from all sides of the buy-sell ecosystem weigh in on the relative health and composition marketing's bell-weather ad spenders – and what changes might be in store.
3:15 PM Ad Category Spotlight: Automotive

Mary Collins, President & CEO, Media Financial Management Assn. – Moderator
Ann Hailer, COO, Cox Reps – Panelist
Todd Hauser, VP, Automotive, Effectv – Panelist
Jay Stevens, President, Hudson MX – Panelist
Steve Walsh, EVP, Commercial, Comscore – Panelist
3:50 PM Ad Category Spotlight: Political
Mark Gorman, CEO, Matrix Solutions – Moderator
Craig Broitman, EVP/COO, Katz Television Group – Panelist
Mica Hansen, VP/Political Director of Sales, Cox Media Group – Panelist
Nicole Meade, Product Strategist, WideOrbit – Panelist
4:25 PM Ad Category Spotlight: DTC + Emerging Categories
Brenda Hetrick, CRO, Matrix Solutions – Moderator
Ann Hailer, COO, Cox Reps – Panelist
Kristin Sullivan-Stoesser, VP Advertiser Solutions & Sales, Comscore – Panelist
Scott Thaler, Founder & CEO, Strategic Sandbox – Panelist
4:55 PM Closing Remarks
Brenda Hetrick, CRO, Matrix Solutions
5:00 PM Cocktail Reception
:: Friday January 24, 2020 ::
8:00 AM Breakfast with the BAE's
Empower. Embrace Change. Growth. Forward-thinking. Join leading women in Ad Tech for this exclusive breakfast discussion, featuring a keynote session on Driving your Ad Ops Vision Forward in 2020. The discussion will highlight harnessing the power of growth and change for an invigorating perspective in order to drive your Ad Ops Vision out of its comfort zone through 2020 and beyond. Navigating new systems and avenues to drive your team and brand can be daunting but leveraging the value of the unknown and fitting it into the ever-changing puzzle of the industry can empower your message, giving it a farther reach and stronger impact.
Brenda Hetrick, CRO, Matrix Solutions – Moderator
Sarah Foss, SVP, Strategic Initiatives, FreeWheel Advertisers – Panelist
Brenda Salce-Garcia, SVP Customer Success, Operative – Panelist
9:10 AM Welcome Remarks
Mark Gorman, CEO, Matrix Solutions
Brenda Hetrick, CRO, Matrix Solutions
9:20 AM Opening Keynote Presentation: Consumer Habits and Attitudes Shaping the Future of OTT Video
A reality check on the current state of consumer viewing – behaviors, attitudes, preferences, likelihoods – and what they portend for the fast-changing business of "television" in the months/years ahead.
Jill Rosengard Hill, EVP, Magid – Presenter
9:55 AM Panel: Streaming Video/OTT/AVOD
Over-the-top TV/video viewing is already a mainstream media activity in a majority of US households, with plenty of growth yet to come. While subscription VOD services like Netflix have driven much of the action, it's clear that ad-supported OTT offerings from incumbent TV networks, digitally native content brands and ad-embracing services like Hulu are poised to attract huge audiences in their own right – and with dynamic IP targeting that gives classic linear TV advertising a run for its money. This panel of front-line experts will discuss what that means for "TV" advertising in the months ahead.
Sarah Foss, SVP, Strategic Initiatives, FreeWheel Advertisers – Moderator
Maggie Drake, Senior Director, OTT Revenue, E.W. Scripps/Octane – Panelist
Tyler Fitch, VP of Ad Partnerships, Tubi – Panelist
Jim Keller, VP, National Advertising Sales, Hulu – Panelist
Walter La Mendola, Vice President Ad Sales & Brand Solutions, VIMN/Pluto TV – Panelist
10:30 AM Networking Break
10:45 AM Panel: Regulatory Issues/Scenarios
Lost among the enthusiasm (and sometimes trepidation) around media's frenetic pace of change is the ever-present fragility of the legal rules and regulatory constructs that define industry competition – now and in the years ahead. We'll discuss some of the likely scenarios of how regulators like the FCC, SEC, Justice Department, and even Congress are likely to "modernize" communications law in the near future, and what those might portend for the industry.
Margaret Harding McGill, Technology Reporter, Axios – Moderator
Richy Glassberg, Co-Founder & CEO, SafeGuard Privacy – Panelist
Jim Long, CEO, Didja/Local BTV – Panelist
Hal Singer, Managing Director, Econ One – Panelist
11:20 AM Closing Super Session: Next-Gen Futures (5G, ATSC 3.0, etc.)
Strategists from media industry trade groups, consultancies and cutting-edge firms close out the Summit with a heady discussion of some of the media industry's likely next major technological breakthroughs – including broadcast TV's next-gen ATSC 3.0 standard, mobile telephone's new 5G platform and AI (seemingly) everywhere.
Mary Ann Halford, Senior Advisor, OC&C Strategy Consultants – Moderator
John Hane, CEO, SpectrumCo – Panelist
Randa Minkarah, COO, Transform – Panelist
Jason Patton, SVP, Sales and Marketing, Verance – Panelist
Anne Schelle, CEO, Pearl – Panelist
12:10 PM Closing Remarks
Mark Gorman, CEO, Matrix Solutions
Brenda Hetrick, CRO, Matrix Solutions
12:20 PM Closing Lunch

---
---
The Media Ad Sales Summit is produced by Matrix Solutions and is made possible by the support of our sponsors! To sponsor this event or for questions regarding sponsorship opportunities please feel free to reach out to matrix@celiavine.com.

---
Demystifying Buy-Side TV/Video Planning/Buying
Digital Video Publishing/Content
Advancing the Ad Sell Tech Stack
Automating Ad Buy Sell Process