Matrix announces the Media Ad Sales Summit Candid Conversations Series
In lieu of the annual, in-person Media Ad Sales Summit, originally scheduled for January 2021, the new monthly series will deliver the Summit's valuable content in candid conversation format virtually.
Each 40-minute webinar, will feature in-depth conversations and discussions on the relevant topics directly affecting the industry today. With insights from top industry leaders, this engaging series will give you a front-row seat to the challenges, trends, and opportunities that are shaping the future of media ad sales!
Subscribe to Candid Conversation Updates Below:
What is the Media Ad Sales Summit Candid Conversation Series?
This Candid Conversation Series will consist of one panel per month, each focused on a different area of Media Ad Sales that directly affects your day-to-day business, both now and in the future.
Each session will be held in a virtual format with a designated moderator, panel, and topic. These heavy hitting yet quick-hit panel sessions will only take about 30-40 minutes each, making every minute count with valuable insights and a platform allowing for Q&A to let you join the discussion.
Find more information on each session scheduled to date below, register to join, and we will see there!
Join the Next Conversation
Local Media Fights Back
March 16, 2021
2PM, EST
Why Join the Conversations? "Front Row Seat" to Virtually Network with Industry Leaders
Join the Convergence Conversation to Help Reduce Buy/Sell Side Friction Discover New Ways to Automate the Media Ad Sales Process
Gain Advanced Insights and Key Takeaways to Apply to your MO Today
What to Expect
Take a look back at the full panel and keynote sessions from the 4th Annual Media As Sales Summit, held in January 2020. This will give you a glimpse at the type of impactful content that will be covered during this conversation series.
Click the download button to access your copy of Matrix's Media Ad Sales Summit Insights eBook. Each panel from the 2020 Summit is listed with a summary of the content covered and the full panel video.
Candid Conversations Sessions
A Message From Your Co-Hosts
Welcome to Matrix Solutions' Media Ad Sales Summit Candid Conversations Series! We knew five years ago that by working together as an industry, we could come together to advance the way we buy and sell advertising and with that idea - the Media Ad Sales Summit was born. Although, the last four years we have hosted an in-person summit that consisted of 2 days of high-impact discussions on relevant topics that impact the industry, we are looking forward to extending that premise and delivering the same valuable content this year, in a virtual setting. We hope you will join us for our candid conversations throughout this series and look forward to connecting with you!

With Gratitude,
Mark Gorman, CEO, Matrix Solutions & Brenda Hetrick, CRO, Matrix Solutions
September Session
Tuesday, September 22, 2020 at 2PM EST
Addressable Advertising
Once seen as an unachievable Holy Grail, the ability to more finely target TV/video audiences in data-driven addressable environments is rapidly approaching economically attractive scale and technically dependable execution. We discuss the state of addressability with sellers at the forefront.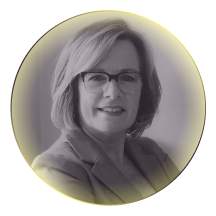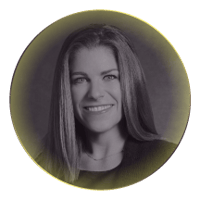 Brenda Hetrick
CRO, Matrix Solutions
Moderator
Kim Kelleher
President, Advertising Sales & Partnerships, AMC Networks
Speaker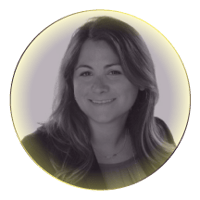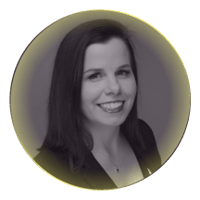 Gina Mingioni
SVP, Strategy & Operations, Comcast Advertising
Speaker
Kelly Abcarian
General Manager, Nielsen Advanced Video Advertising Group, Nielsen
Speaker
October Session
Tuesday, October 20, 2020 at 2PM EST
How are Consumer Habits and Attitudes Impacting OTT Video
Magid's Jill Rosengard Hill will share recent survey insights on the current state of consumer viewing – behaviors, attitudes, preferences, likelihoods – and how they will impact the fast-changing business of "television" in the months/years ahead.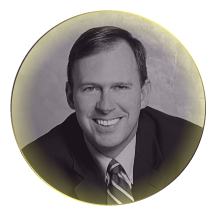 Tim Hanlon
CEO, The Vertere Group
Moderator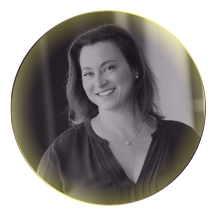 Jill Rosengard-Hill
EVP, Magid
Presenter
November Session
Tuesday, November 17, 2020 at 2PM EST
Local TV/ Video Advertising: A Reality Check
It's a post-election media sales state-of-the-union with some of the leading representative voices in local TV/video advertising; join us for our November "Matrix Candid Conversation" as we discuss the current status of and future outlook for local TV ad sales across broadcast, MVPD, and OTT/CTV.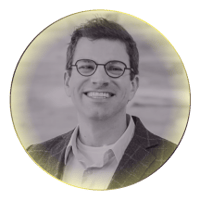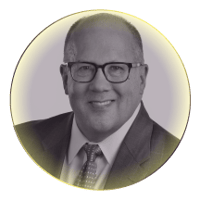 Mark Gorman
CEO, Matrix Solutions
Moderator
Andrew Ward
President, Ampersand
Speaker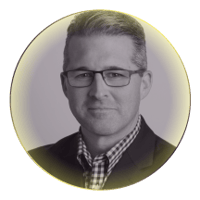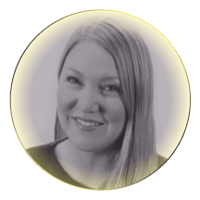 John Vilade
Head of Advertising Sales, Premion
Speaker
Maggie Drake
Sr. Director - OTT Partnerships, E.W. Scripps / Octane
Speaker
December Session
Tuesday, December 15, 2020 at 2PM EST
WTF Just Happened (And What's Ahead)
We turn the page on a most unprecedented year in media and set our sights on the prospects for ad sales in 2021 - with the industry's foremost forecaster and champion, Jack Myers. Join us as Brenda Hetrick, CRO for Matrix, interviews MediaVillage founder Jack Myers.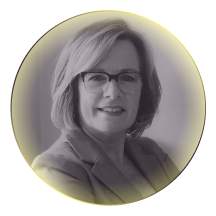 Brenda Hetrick
CRO, Matrix Solutions
Moderator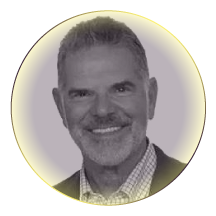 Jack Myers
Founder & CEO, Media Village
Presenter
January Session
Tuesday, January 19, 2021 at 2PM EST
Local TV's (Happy?) New Year: Views From the Top
We kick off the New Year with an executive-level view from top leaders of some of the most influential media companies today, discussing what's ahead for the local broadcast television business in 2021.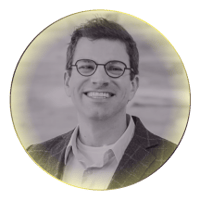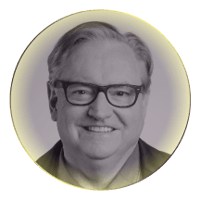 Mark Gorman
CEO, Matrix Solutions
Moderator
Steve Pruett
Executive Chairman of the Board, CMG/Apollo
Speaker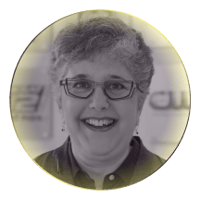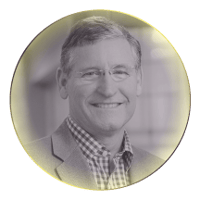 Emily Barr
President & CEO, Graham Media
Speaker
Pat LaPlatney
President/Co-CEO, Gray Television Inc
Speaker
February Session
Tuesday, February 16, 2021 at 2PM EST
What Local Media Advertisers Want
In the February Media Ad Sales Summit Candid Conversation, we heat up two seats from the buy-side of the aisle and tee up conversation with some of local media's leading ad spenders to find out what's working, what's not - and what lies ahead.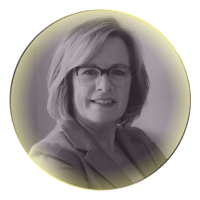 Brenda Hetrick
CRO, Matrix Solutions
Moderator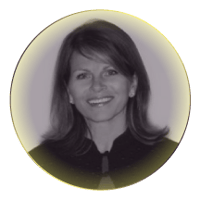 Kathy Doyle
EVP, Local Investment,
MAGNA Global
Speaker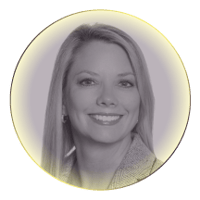 Jennifer Hungerbuhler
EVP/MD, Local Video & Audio Investment,
dentsu
Speaker
March Session
Tuesday, March 16, 2021 at 2PM EST
Local Media Fights Back
Bucking the common narrative that local media is losing relevance against Big Tech, we spotlight innovation from the field that begs to differ!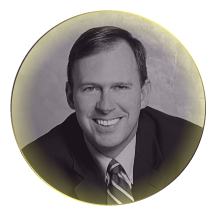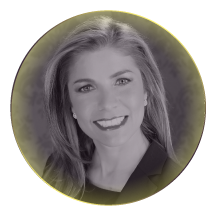 Tim Hanlon
CEO, The Vertere Group
Moderator
Catherine Badalmente
VP and CIO, Graham Media Group
Speaker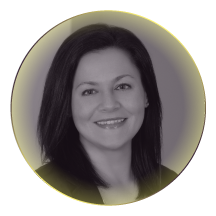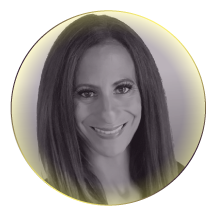 Pamela Russo
SVP and GM Radio.com, Entercom
Speaker
Lisa Bishop
Chief Digital Officer, Allen Media Broadcasting
Speaker
Upcoming Conversation Topics
Don't Miss Out On Updates
Stay tuned for more information on these vital industry issues!
Ad Sales Automation & AI
Programmatic Ad Sales
Data-Enabled Linear & Cross-Platform Sales
Fast, OTT, CTV & AVOD
Local TV Advertising in a Digital World
Dynamic Pricing
ATSC 3.0/Nextgen TV Advertising
Sign up to receive all the latest Candid Conversation updates!